SALVADORA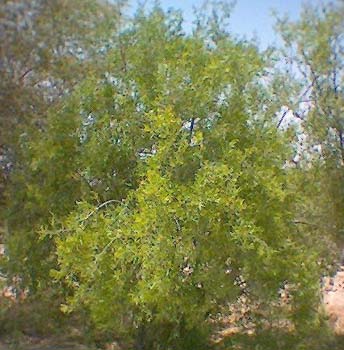 Botanical name : Salvadora persica (L.) 

Family : Salvadoraceae

Widely distributed in Gujarat, Rajasthan, Haryana and Punjab and upto some extent in Andhra Pradesh, Karnataka and Tamil Nadu. The plant is an evergreen perennial tree. Flowering occurs during November – December. Fruits ripen during March  semi matured fruits are collected for oil, dry seeds contain 30 to 40 percent non edible oil. Purified oil is used for soap making and dtergewnt industries as a substitute for coconut oil. Salvadora can be cultivated on a variety of soils and even in the arid and semi arid conditions.
Source
http://farm3.static.flickr.com
http://pheladelfia.com/Images/Salvadorapersica.jpg